Master PIECE : Projects in International and European Cultural Engineering
Laureate of the 2018 I-site competition, organised by Bougogne-Franche-Comté's community of universities and teaching institutions (COMUE). We train students and professionals in the creation and implementation of international cooperative and outreach projects in the cultural and heritage sectors. Our innovative educational methods are based on collaborative intelligence, on-the-job training in France and abroad, and on the transmission of in-depth knowledge of technological innovation and research methods. Our programmes are taught over two years at Master's level. Classes are taught in English.
Educational director
Véronique Parisot
veronique.parisot@u-bourgogne.fr
Phone: +33 3 80 58 98 67
Secretarial office
Jean-Philippe THONY
jean-philippe.thony@u-bourgogne.fr
Phone: +33 3 80 58 98 34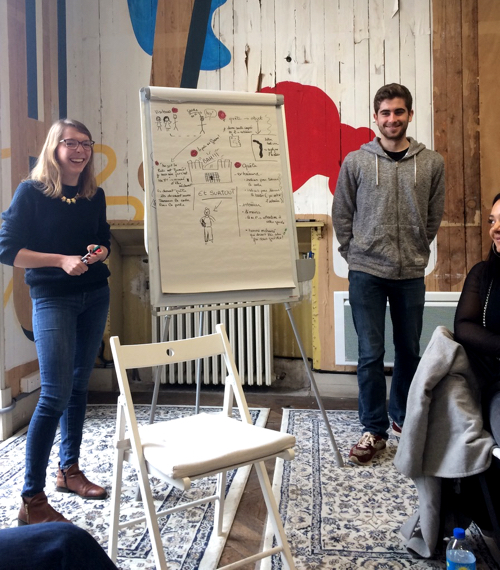 Teaching and training
Our team brings together university lecturers and researchers from a wide variety of sectors, as well as local professionals from the cultural and creative industries. We'll be there to assist you as you take on actual projects commissioned by the Bourgogne-Franche-Comté region, sharing our skills in the domain of securing international call for bids in the cultural sector – within the frame of the Creative Europe programme, among others. Our interactive educational practices are based on the flipped classroom approach. All though the year, we host seminars on the latest issues in the cultural and creative sector. Our master's degrees may be completed as full-time study schemes, or as work-study training schemes, to allow our students to put their knowledge to the test of hands-on experience.
Opening a window on the world
We strive to give our students the opportunity to develop a multicultural approach, through academic courses and the creation of multicultural communication projects, as well as through immersion in cultures of the world with collaborative projects conducted with international students. The option of completing an international exchange semester or internship is also available. The Creative Europe programme was designed as an experimental space for scientific and technological innovation within the cultural sector. Students are invited to try out their innovation skills through the creation of projects which, once implemented, will become research material for our lecturers and researchers. Each project created within the Creative Europe programme will be presented to European administrators in Brussels.
Opening a window on the world