Master PIECE : Projects in International and European Cultural Engineering
The 'Projects in International and European Cultural Engineering' (PIECE) master's degree is designed to train over two years French or foreign students or professionals in the fundamentals of managing projects or entities and commitment to culture and heritage through innovative teaching methods based on the principles of collaborative intelligence, professional and international immersion and an understanding of technological innovation and scientific research.
Head of the master's degree
Véronique Parisot
veronique.parisot@u-bourgogne.fr
Tel : 03 80 58 98 67
Office contact
Jean-Philippe THONY
jean-philippe.thony@u-bourgogne.fr
Tel : 03 80 58 98 34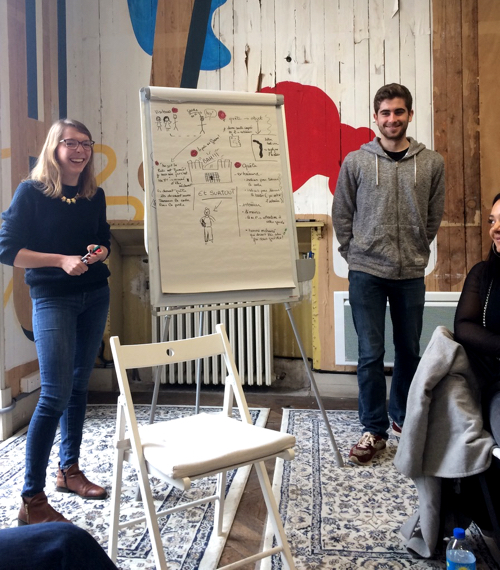 Teaching
Mixed teams of both teaching/research staff from multiple departments and research centres as well as professionals working in regional local cultural entities will work synergetically to transfer the skills essential to responding to international calls for tender in the field of culture such as Creative Europe, by supervising students as they put in place actual projects suggested by the organisations in Bourgogne France Comté that will also host the students for their internships. Research seminars on the latest issues in culture and science will provide the basis for this reverse teaching, enabling students to constantly test out the theoretical knowledge they have acquired against the realities of the professional world.
Opening on the world
The course also has as one of its objectives to pass on the fundamentals of interculturality by means of academic lessons and multicultural communication work as well as by immersion in foreign cultures through collaborative work of students from various national backgrounds and through a second semester and internships in universities and cultural entities in Europe or outside Europe. Lastly, as Creative Europe is designed as a scientific and technological innovation laboratory for cultural experiments, students will be able to test their proficiency in innovation by developing their own projects, which, once implemented, will become potential subjects of appraisal and survey for the teachers/researchers. Finally the projects are to be presented to European officials in Brussels.