The Arts and Cultures specialisation of our cultural project management master's is available as a work-study scheme or as a full-time studying scheme. We provide you with the skills to build your career as a researcher or as a professional in the artistic and cultural sector. Our courses question current legal, human, financial, managerial, technological and interpersonal innovation in the sector. We look to the world of academia as well as to hands-on experience, to give our students the strong basis of knowledge they need to build an expertise in the cultural field. This Master's is compatible with the process of preparing a competitive exam to enter the French public service; prospective PhD candidates are also welcome.
Educational director
Dominique Bourgeon-Renault
dominique.bourgeon-renault@u-bourgogne.fr
Phone: +33 3 80 58 98 68
Secretarial office
Jean-Philippe THONY
jean-philippe.thony@u-bourgogne.fr
Phone: +33 3 80 58 98 34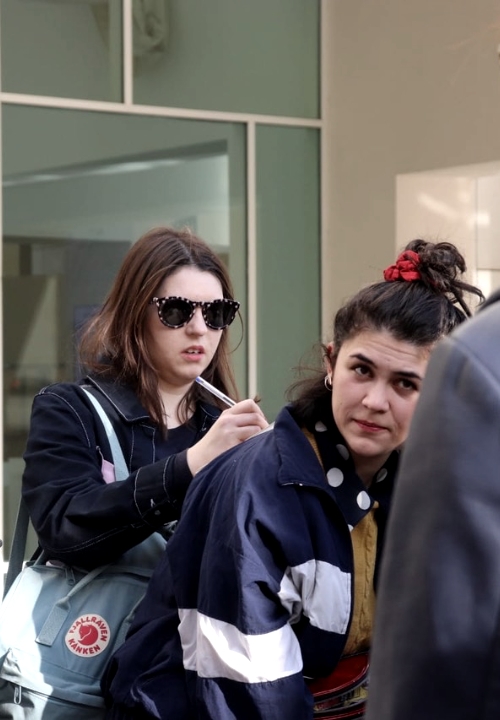 Building a career
Designed as a work-study scheme, our master's is taught by a team that brings together university lecturers and researchers, as well as professionals from the cultural and creative industries. Their mentoring will immerse you in the world of the arts through hands-on projects and a final internship of at least 12 weeks (starting from the end of March). All through the year, we host seminars analysing the culture sector at local, national and international levels, and its evolutions in a postmodern era. Our research seminars aim at passing on investigation techniques in the cultural field on conceptual, methodological and managerial levels. The year ends with the writing of a master's thesis evaluating your level of critical thinking, analysis and synthesis, and as well as your scientific knowledge and hands-on skills in relation to the arts and the cultural field at large.
Skills
Sharing theoretical knowledge in the arts and cultural sectors
Conceptualizing cultural sector approaches for educational purposes
Having a good command of some methodological processes
Understanding the legal, managerial, economic and political environment of the cultural field
Understanding current trends in the performing arts and heritage sectors
Analysing the conditions of implementation of a cultural project
Designing and implementing a cultural project
Having a good command of management tools for the artistic and creative sectors
Understanding the use of communication tools and partnerships
Assessing the effects of a cultural project
Career opportunities
Market researcher, consultant, public engagement officer, project manager, cultural and artistic institution manager, head of a cultural service, expert with local government and public institutions.
CLAPIERS (34)
Association Le Passe Muraille
VILLARS-FONTAINE (21)
Association Vill'Art - Mairie
PARIS (75)
LA ROCHELLE (17)
Fédération Nationale Profession Sport Loisirs
BEAUNE (21)
Festival International d'Opéra Baroque
DIJON (21)
Galerie d'Arts Lorella Santiago
TRÉGARVAN (29)
GIP Musée de territoires finistériens
DIJON (21)
IS-SUR-TILLE (21)
REIMS (51)
R.E.M.C.A. - La Cartonnerie
MUTZIG (67)